A team of kind hearted people led by Ms. Anna Akumu, the CEO Jolan Enterprises on Saturday 29th July 2023 visited our maternity ward and donated a number of items to support the unit and expectant mothers.
Some of the items donated include 36 green scrab suits, 13 blue scrub suits, 2 blank scrub suits, 25 white gowns, 2 emergency trollies to help in dispensing drugs and mama kits to aid in delivery.
These were gifts from Jolan Foundation Uganda – the charity arm of Jolan Enterprises Uganda Limited. They were met with cheers and excitements among the occupants of the maternity ward.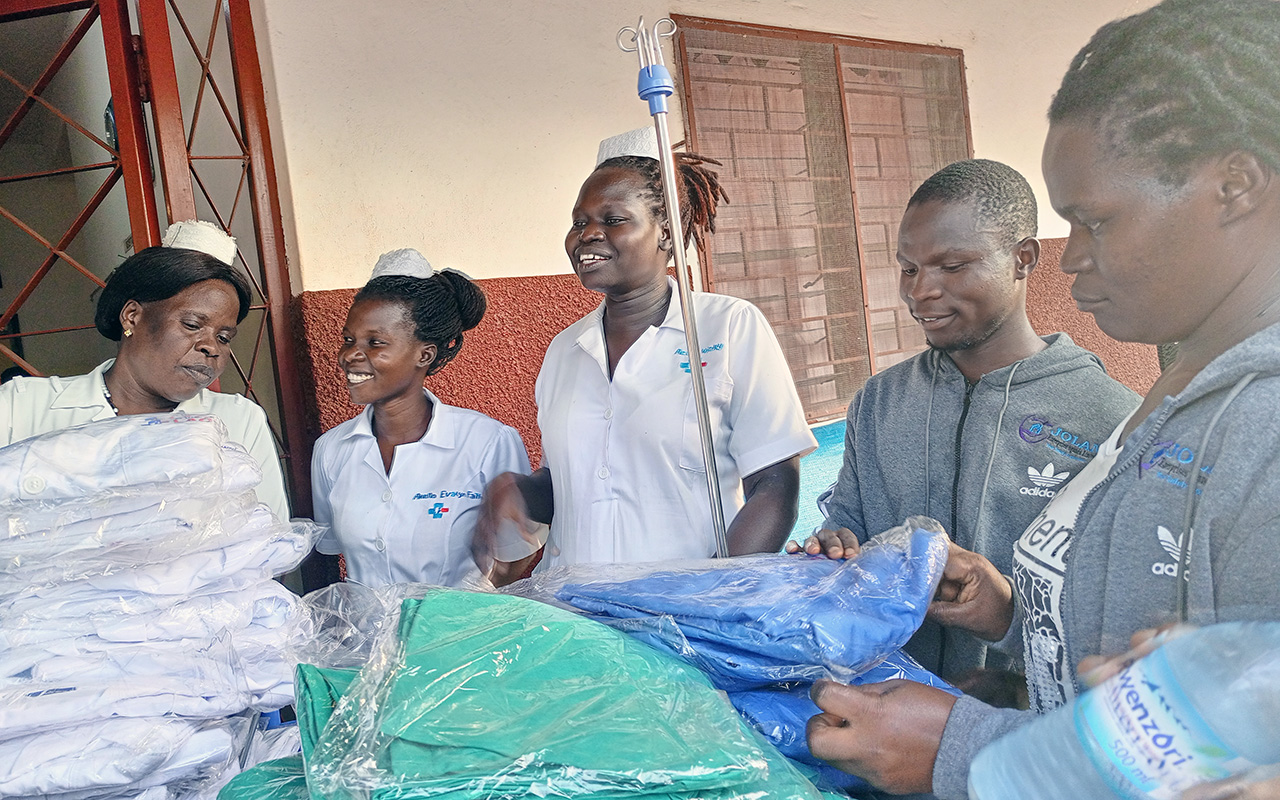 "I want to say thank you to the administration of the hospital, especially Dr martin – we always take him as a father. Thank you so much for supporting us. I pray God does it for us so that next time we come back again. I wish you all the best," Ms Anna said while handing over these items.
Dr Martin Ogwang, the Institutional Director who received these gifts on behalf of the hospital was full of gratitude. "We know you have given it with your heart and we promise to use it to the best of our ability. Am sure it will go a long way in helping our patients, so thank you very much," he said.
The team was later hosted to a friendly football match at the training school's ground. Jolan Enterprises (U) Ltd, is a company that deals in medical supply and industrial PPEs. They have been supplying Lacor Hospital for years and this is one way they've been giving back to the hospital.