"If there is one person who is loved by everybody – doctors, patients and all departments at Lacor Hospital – that person is Mary Ann Gleason"
Stunned by an accident that nearly ended her life at age 33, Mary Ann Gleason decided to turn her life around and dedicate the rest of her life to serving humanity. For her, this was a second chance to life; it was like a borrowed life that needed to be tended carefully.
"The emergency doctor said 'you should be dead' but I wasn't dead," she recalls. "That motivated me and I said to myself that what would I have missed doing with my life if I had died?"
Born and raised in St. Louis, Missouri in the US, the 33-year-old set off for India and worked in a hospital with people who had leprosy, malnourished and people who had TB. At that time, Mary Ann wasn't a professional in the medical field but she got trained on the job. She then decided that she wanted a more formal training and went back to the US.
Having attained a qualification in medicine, Mary Ann worked in clinics for people who had no homes, providing healthcare and housing that made a huge difference in their lives. She also had stints at Washington DC doing advocacy work for people who didn't have housing, and Maine before deciding that she wanted to go back to doing what she was doing in India.
At the invitation of a friend, Mary Ann spent a couple of months in Africa in 1995; visiting Uganda in that period. "I was very impressed with that time with several things; number one was what they were doing to address AIDS, and I was also impressed that there were seats reserved in the parliament for women. At the time there were on 14 women in the US senate which had 100 members," she said.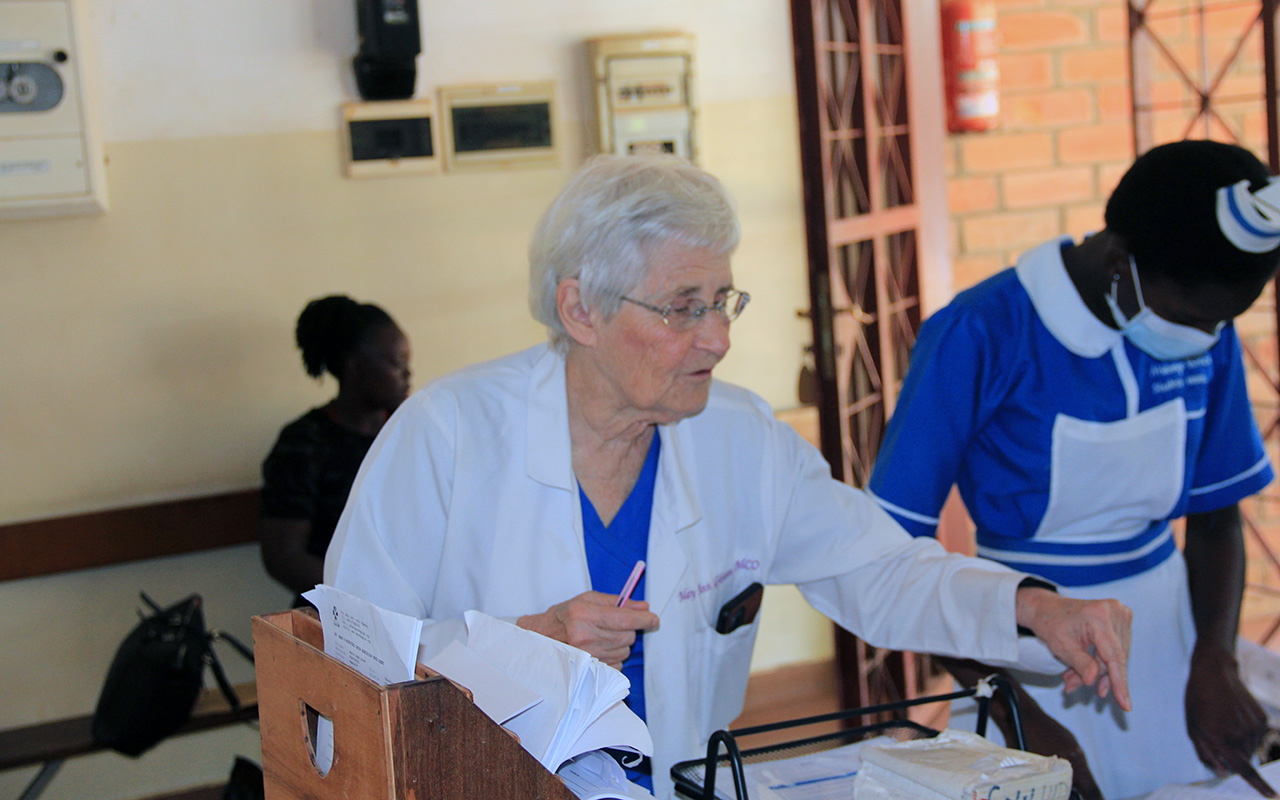 That impression was something she carried with her for a long time, prompting another visit in 2006, visiting several places including the internally displaced people's (IDP) camp in Amuria district and one of Lacor's health centers at the height of the LRA war in northern Uganda. She fell in love with the people of Uganda and spent six years working at a health center in Amuria.
During her time in Amuria, she became familiar with Lacor Hospital because most of her patients with serious illnesses were sent to Lacor. And so at the end of her six years, she decided to move to Lacor in 2013 and has been here since. It is here that her journey in offering palliative care picked up, especially with cancer patients.
At the Gynaecology Ward, there was a growing trend of choriocarcinoma, a fast-growing tumor that arises during pregnancies. Majority of the patients were teenage mothers and this became very important for Mary Ann to treat them.
Because chemotherapy drugs are very expensive and given Lacor is a non-profit organisation, Gleason had to write for a grant to an organisation in US which gave a grant for three years. This meant that even the poorest of the poor could now access chemotherapy for free at the hospital, something that could have costed them millions of shillings or even their lives for lack of money.
Mary Ann's work has evolved over the years, treating hundreds of patients with different types of cancer. But what stands out is her ability to meaningful relationships with her patients. She's so attached to them that she goes beyond the normal service delivery to make her patients comfortable.
"I thank God for Mary Ann. I was brought to the hospital when I was unconscious, but Mary Ann gave me drugs that made me well," says Lagudi Danida, a 16-year-resident of Opit in Omoro district who was treated for choriocarcinoma. "I feel very fine today, but I have to keep coming to the hospital for sometime for check-up. She [Mary Ann] is now my good friend."
Sr. Beatrice Ayoo, the In-Charge Gynecology, who has been at Lacor for 20years says she doesn't know when Mary Ann goes to rest. "I don't know when Mary Ann goes to eat or sleep. When I come to work in the morning hours, I find Mary Ann on duty; in the evening, I leave Mary Ann in the ward; when sometimes I come in the night to check somethings or when I am called, I come and find her in the ward," she said.
Mary Ann is not the type that sits and waits for things to be done for her. She's always seen up and about the hospital, transitional from one department to another. She could be seen helping in the pharmacy, medicine, children's ward and everywhere. She sometimes volunteers to go and collect blood from the regional blood bank when there's shortage in the hospital and the lab personnels are occupied.
"She never misses her appointments. If she starts a patient on a particular treatment, she consistent follows through until the patient is fine. She even calls those who have been discharged to remind them of the date for check-up," say Sr. Beatrice. "Mary Ann is somebody who has the heart really to serve patients. We love her so much. Without Mary Ann, the patients will suffer."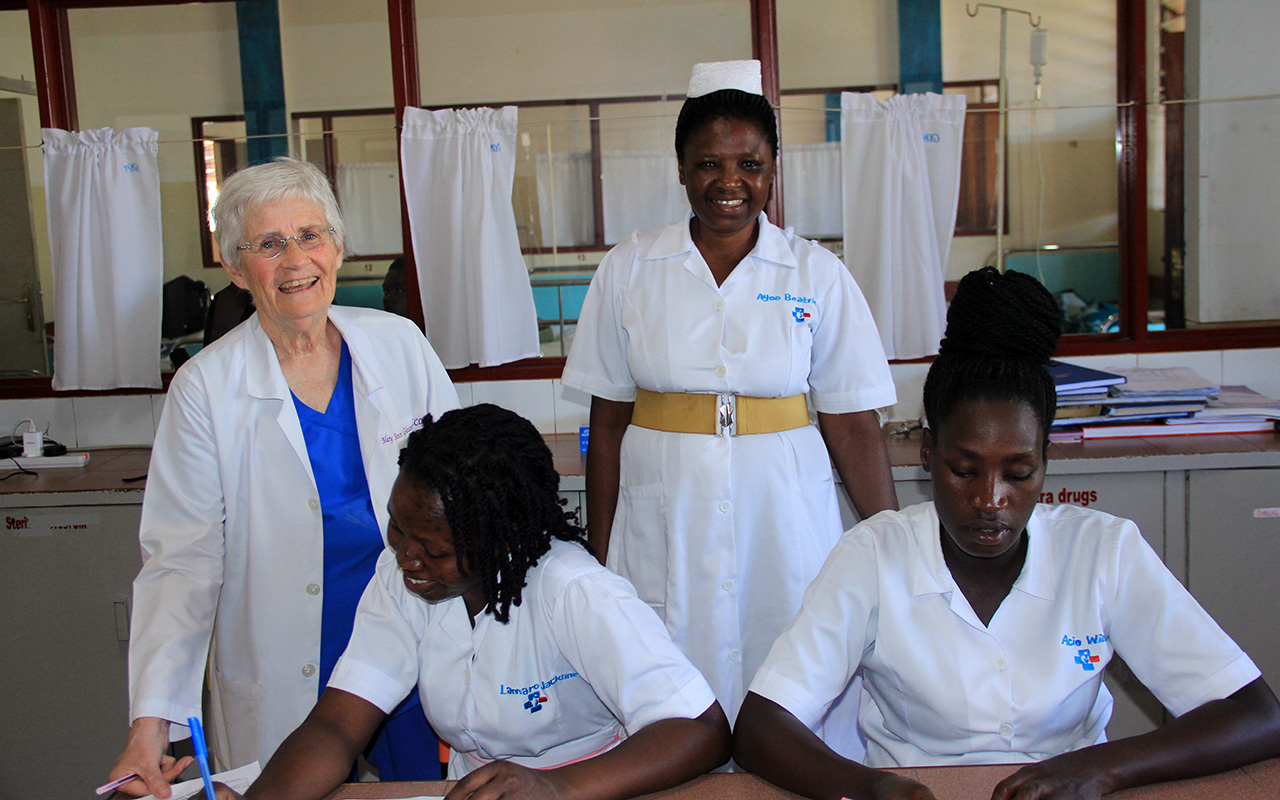 Over the years, Mary Ann has become the angel within the walls of Lacor Hospital. Whether it is preparing a special meal or checking on a patient every thirty minutes or giving clothes and shoes or helping with transport money, Mary Ann will do it for you. For instance, last Christmas, one of the women who was at the hospital for 7 months came back wanting a pair of shoes and a dress for Christmas. As ridiculous as that may sound, Mary Ann got them for her.
"If I see that a patient's family can't afford something, we try as much as possible to treat the whole person. So, besides the cancer, if there are other pieces that are difficult, we try to help and make life bearable," says Mary Ann.
In the last two years, Mary Ann treated 29 patients with choriocarcinoma alone, losing just one and successfully discharging the rest. Sometimes patients arrive with advanced stages of cancer in their body that very little can be done to save their lives but Mary Ann still starts them on chemo and prolongs their lives.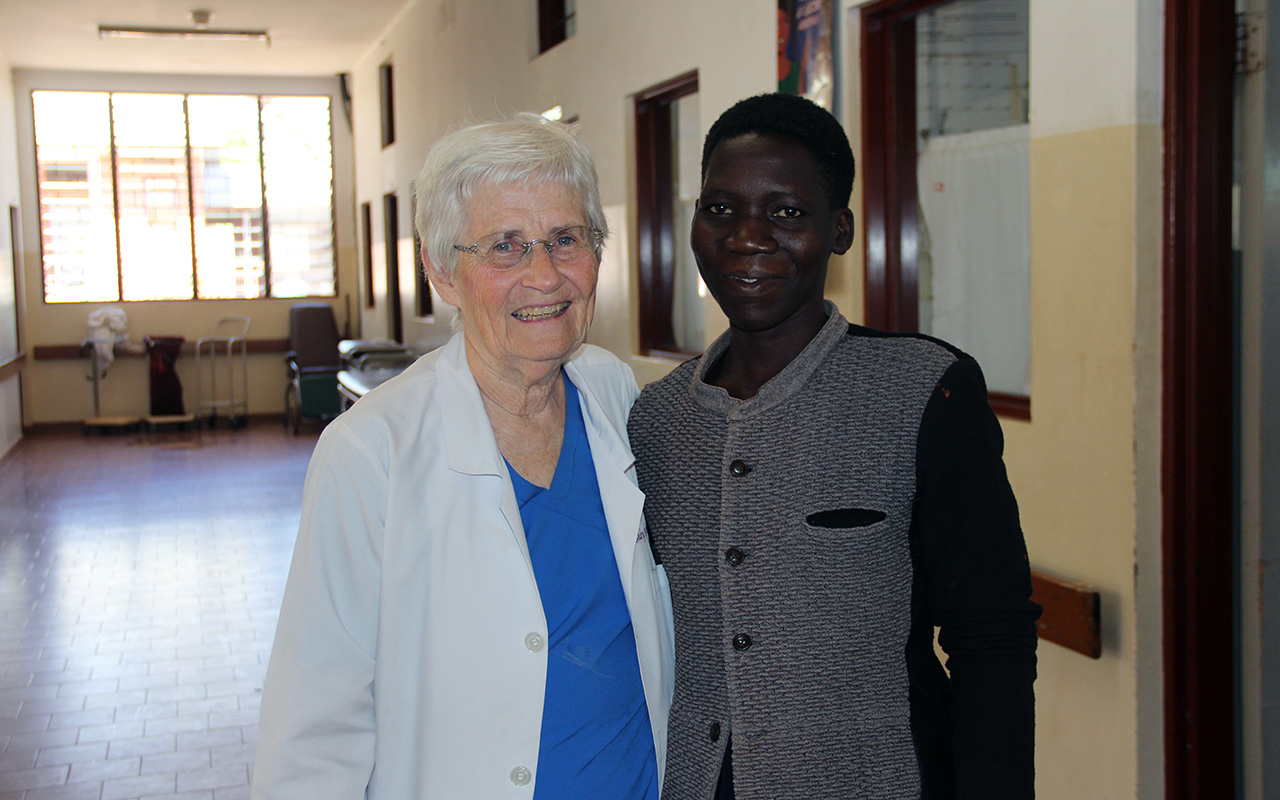 Impacting the social-economic welfare of the patient is very dear to Mary Ann. She does this with the support of wonderful family and friends in the US who put up a small foundation call Building Hopes & Futures Together.
It is not uncommon for one to accompany Mary Ann to the local markets and see a group of women rising to greet her. Sometimes they offer gifts in an act of gratitude. These are women who could have met an unexpected end had it not be for the intervention of Mary Ann. They wouldn't have afforded chemotherapy.
"I feel very privileged to know them and to now regard them as friends; not as patients. They know you're connecting with who they are and not just the cancer. It's an enormous blessing; you laugh and you smile with these people."
Looking back to her early days, Mary Ann said; "I guess it was the near-death experience that motivated me to go into medicine myself. But understanding the kind of more intimate relationship that you get with people because of the vulnerability and the potential for death that medicine allows the provider and the patient is kind of miraculous."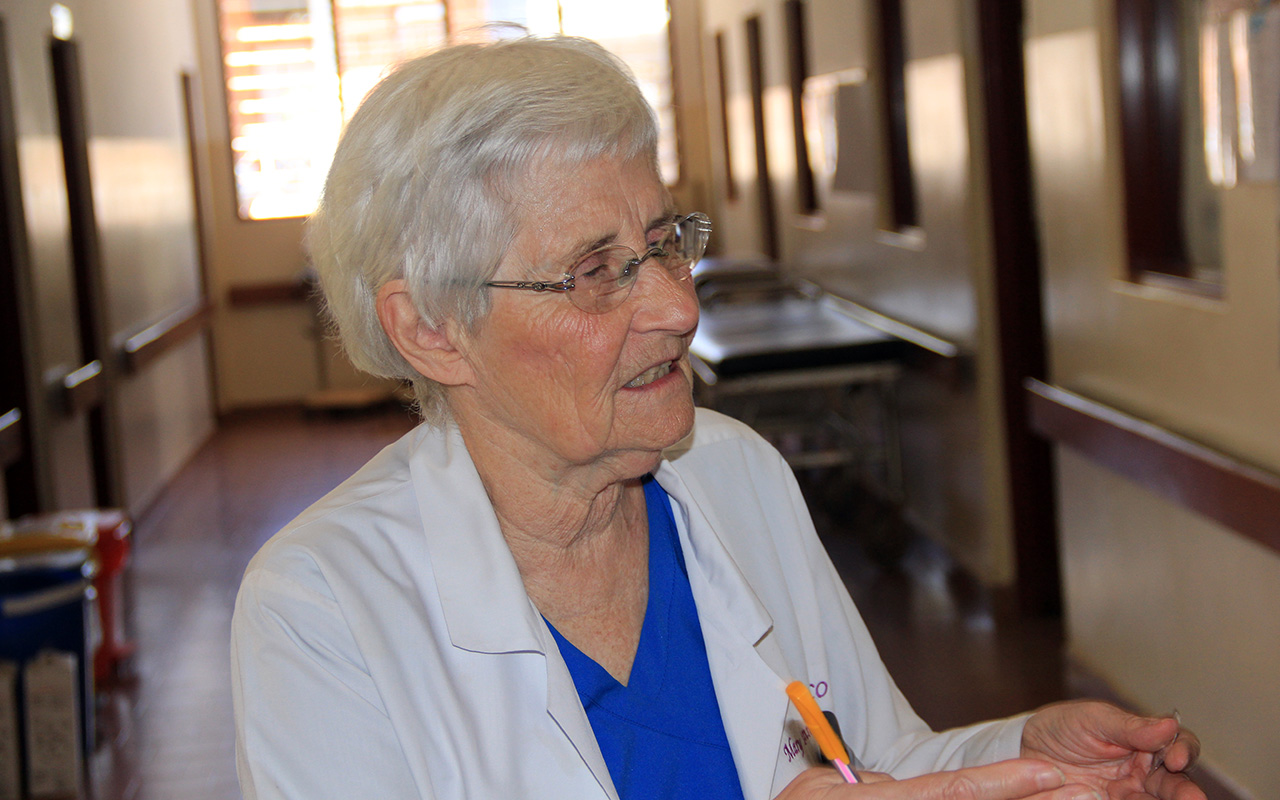 Mary Ann holds a Masters in Clinical Psychology and a Diploma in Tropical Medicine.